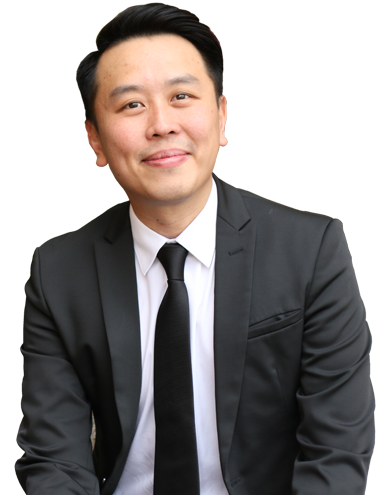 Speaker Profile
Stuart Lee is a trainer and award-winning speaker. For the past 15 years, he has trained over hundreds of speakers to communicate effectively and also mentored many international speech champions. He has the ability to identify, nurture and fulfill the potential of individuals through a unique blend of unconventional methods and real life experience.
Stuart Lee.
In 2013, Stuart became the lead trainer of Rhymin & Partners conducting over hundreds of training. He has trained more than a thousand participants from government ministries, multi-national companies, local corporations, companies and SMEs in Brunei Darussalam and Malaysia.
Before he was a trainer, Stuart started his career at 23 as a lecturer teaching public speaking for IELTS students. Since then, he has also been in various corporate communication positions for 10 years across the media, advertisement, ICT and construction industries in Brunei Darussalam and Malaysia.
Throughout his career, Stuart has been involved in numerous speaking engagements as a speaker, emcee, judge, coach, and moderator.
In 2014, Stuart was privileged to be the first ever TEDxspeaker in Brunei at the TEDxGadong. Moving in full circle, he recently became the trainer of the latest batch of TEDxGadong speakers. Among others, he also trained the Brunei Info-Communication Technology Awards (BICTA) participants, UBD debate team, RTB DJs and the TAIB Entrepreneurs Program.
Occasionally, he has also moderated regional and international events such as the ASEAN Summit, AMBD workshop, National Environment Conference and for local NGO's such as SCOT's, Beach Bunch and ASEAN Youth Conference. He has also judged speaking contests such as the UBD/BSP Green Debate, IET's Present Around the World competition, ICentre's IGNITE Entrepreneurship Challenge and TAIB Entrepreneurs Program Finals among others.
Stuart has been an active toastmaster since 2004 and a multi-award winning speaker. One of his proudest personal achievements was being the first ever Brunei-based toastmaster to win the title of District Champion (Brunei, Indonesia and East Malaysia).
Throughout the years, Stuart has also been passionately involved in the mentoring of other toastmaster members from various academic and professional backgrounds.
One of his greatest achievements was mentoring Dr Chris Woo all the way to become the first ever grand finalist from Brunei at the World Championship of Public Speaking in 2014.
In 2016, he continued his winning ways by coaching Allen Ang and Dr Pooja Shivanand to a historic, first ever double District Championships for Brunei Darussalam at the Humorous Speech and Speech Evaluation contests respectively.
Stuart has also held positions of leadership in the organisation serving as the Brunei Area Director for the term 2016-2017. He was also the President of the Brunei Speakers' Club for the term 2013-2014 as well as the President of the Brunei Advanced Speakers' Club for the term 2015-2016 where he pioneered a platform for professionals to showcase their abilities to high profile individuals from the government and private sector as well as learn from them.
Stuart holds a Master of Arts in Language and Media Communication and a Bachelor of Arts in English, minored in English Literature.  During his time in university, he was part of the university's debate team and competed in National level competitions.
Stuart is an HRDF-certified trainer (Malaysia), certified trainer of Getting Things Done (GTD) and certified practitioner of Neuro-Linguistic Programming (NLP).